Go Back
HIGHWAYS TO THE HOLIDAYS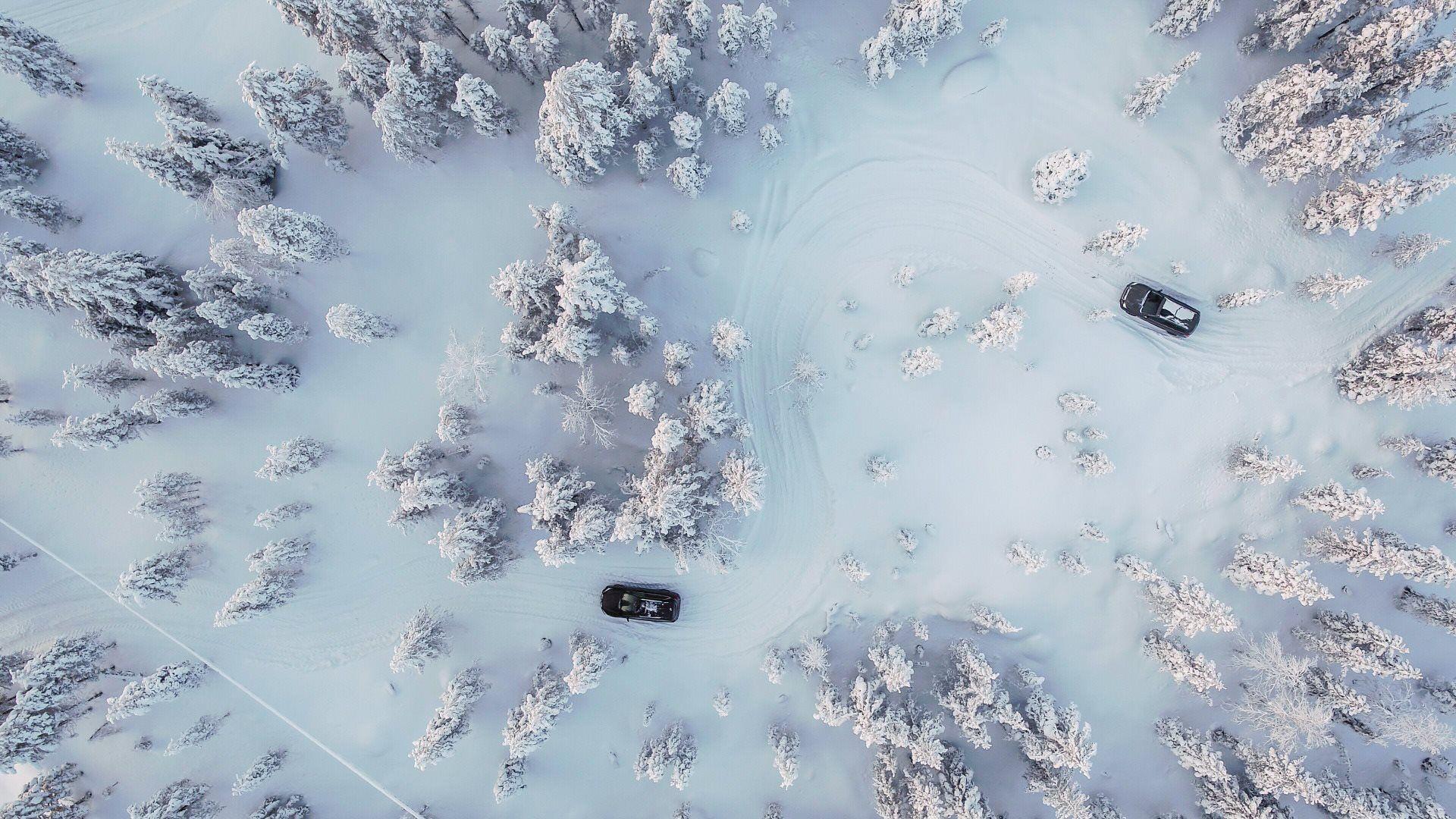 It's the festive season and the perfect time to plan a road trip to visit friends and relatives. The problem is, everyone else has had the same idea. So just how do you avoid the 'Road to Hell', as Chris Rea once put it?
While there's nothing lovelier than the warm and fuzzy feeling that you get from visiting your nearest and dearest during the festive season, there is the slight downside that in most cases at least, you're probably going to have to drive there.
Even in a Subaru, you're still going to have to do battle with the weather, the plethora of other road users that only venture out on longer journeys a few times a year and, for many of us, a troop of restless kids in the back. The good news is, a Subaru makes for the perfect travelling companion, no matter where your destination takes you.
You may be dreaming of a white Christmas, but if snow falls we all know the chaos that it can bring to the UK's roads. It's nothing a Subaru can't handle though, thanks to the combination of permanent Symmetrical All-Wheel Drive (standard on all models except the BRZ sports coupe) and low-mounted Boxer engine – delivering the right amount of power to the right wheel at the right time, you'll have tenacious grip and control in all conditions. A Subaru is able to reach and traverse the most remote snow-covered country lanes – so even if your relatives have moved to the Highlands, there's every chance you're still going to make it in time to see if Santa's been.
With the Vehicle Dynamics Control System that underpins every Subaru, you'll be kept safe in the most treacherous driving conditions. This active safety system analyses whether the vehicle is following your intended course via an array of sensors. Should your car begin to veer from its intended path, the All-Wheel Drive torque distribution, engine output and brakes at each wheel automatically adjust to assist in keeping the vehicle pointing where you want it to go – even if that turns out to be the in-laws!
Winter also means short days and plenty of night driving. High Beam Assist, fitted to the latest generation of XV, Outback and Impreza models, means that you can drive with your main beams on all the time. The car automatically senses any oncoming traffic and dips the lights at the perfect moment to avoid dazzling anyone in the opposing lane, leaving you to concentrate fully on the road ahead.
With the roads snarled up with festive traffic and everyone rushing to their destinations, it's likely that some cars around you aren't going to be driving in the most predictable of manners. The excellent visibility in every Subaru is a great start in keeping you safe. All new XV, Outback and Impreza models are also fitted with Subaru Rear Vehicle Detection, which monitors your rear blind spots to make lane changes safer and warns you of potential collision danger when reversing out of that last-minute Christmas shopping parking space.
With a car full of the kids, the dog, several kilos of presents and your overnight gear, having an extra set of eyes on the road gives you great peace of mind. EyeSight driver assist technology, fitted as standard on the Subaru SUV range and Impreza, uses dual cameras to detect other vehicles, motorbikes, bicycles and pedestrians and warns you when a potential hazard is identified, even applying the brakes if necessary to help keep you and your family safe when it matters most - even if you're trying to referee a squabbling match between your offspring in the back seat at the same time.
Wherever you're heading this festive season, remember to prepare well, fill up with fuel before you leave and pack plenty of warm clothes, a few snacks and a flask of warm drink. After all, the people on the road ahead of you may not have chosen their transport quite so well!